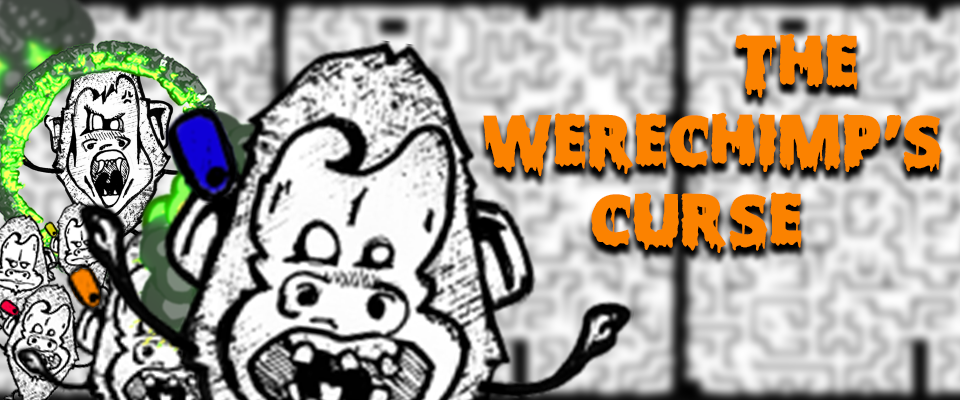 The Werechimp's Curse
A downloadable game for Windows
Play online with 4 players as you try to escape from the maze, but beware as one will be a WereChimp bent on infecting everyone!
Chimps can win by finding the door to the jungle thanks to their resonating echo location, but be careful as the door can be opened only if found by every non-infected Chimp!
The WereChimps can use their echo location to interrupt the Chimps ones, they can also infect other Chimps by catching them.
Available on PC now!
PC Controls:
WASD to move
Spacebar to echolocate
Software Used:
Unity 3D
Paper and Pencils
Photoshop
After Effects
FL Studio
Houdini

All the assets have been made during the Jam excluding the hole in the ground.
The Multiplayer system is based on Photon Bolt and have a limited usage of 20 people at time.
If you have any difficult joining servers please retry in a while.
Download
Download
The Werechimp's Curse.zip
105 MB